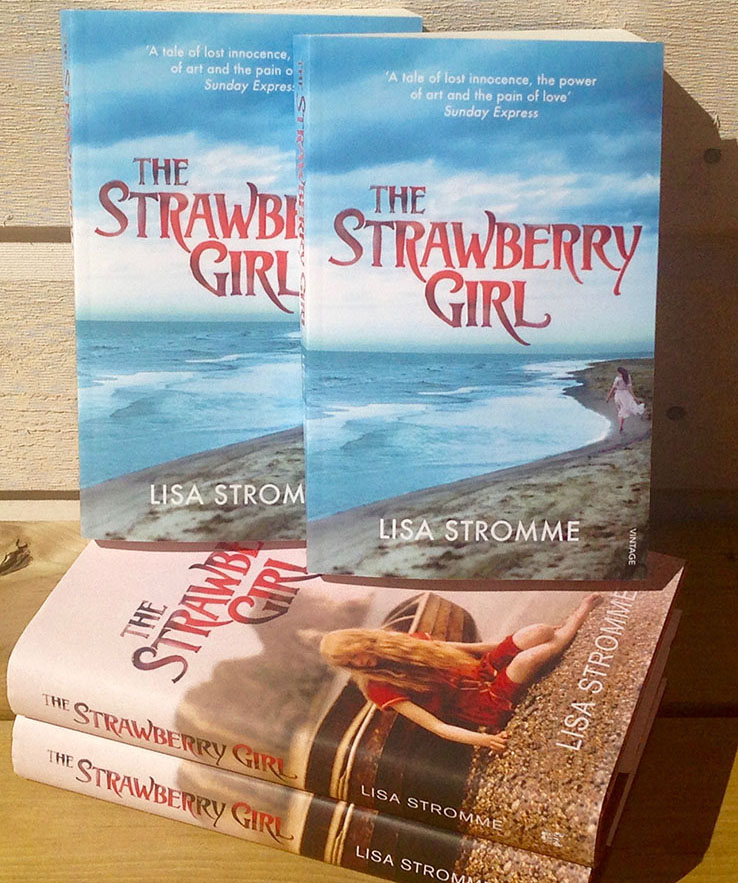 THE STRAWBERRY GIRL (Chatto and Windus, 2016)
Summer 1893. In the Norwegian town of Åsgårdstrand, Johanne Lien is a sixteen-year-old strawberry picker. She is also an exceptional painter but is yet to discover her own talent. Naturally attracted to the artists that flock to her town every summer, Johanne is especially drawn to the enigmatic recluse Edvard Munch, rumoured to be a madman and a drunk.
When Johanne is sent to work as a housemaid for an admiral, she strikes up an unlikely friendship with the admiral's youngest daughter. Fiery and rebellious, Tullik Ihlen is also drawn to the mysterious Munch and encourages Johanne to forge a friendship with him. When the young women start visiting the artist at his cabin, Tullik falls in love with him, and a secret romance quickly develops between them, one that Johanne must help to conceal.
But Munch is a complex and tormented man, haunted by death, anxiety and insanity. His troubled disposition has a disturbing effect on Tullik and what begins as a flirtatious summer romance gradually descends into a darker struggle between two tortured souls. Their pain leads to an outpouring of creative work, culminating in the agonising cry of The Scream, a painting that would change the world forever.
AN INTERVIEW WITH WATERSTONES
A CONVERSATION WITH THE AUTHOR
1. What was your inspiration for "The Strawberry Girl"?
Munch had been in the background of my life for many years but I had never really paid close attention to him until The Scream sold at auction for a record-breaking figure. I suddenly woke up and needed to know what made this painter's work so enduring and so popular. That was the trigger. I had also admired Heyerdahl's work for years and always loved The Strawberry Girl so I thought it would be interesting to create a story that combined both of these painters and their work.
2. How did living in Norway affect your writing process?
The actual writing process is something very personal and internal so in that sense it doesn't really matter where you are geographically, you still face the same challenges. However, living in Norway does influence what I choose to write about. I doubt I would have thought to write about Munch had I not…